Applications
These are the applications I have made
MemoryPie
iOS
MemoryPie is a unique app designed to help anyone memorize any long passage of text quickly and easily. As you learn the text better, you can hide more letters from each word until you have everything memorized.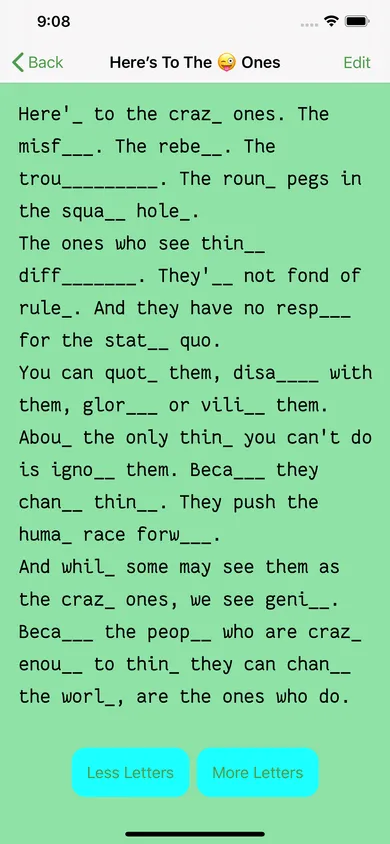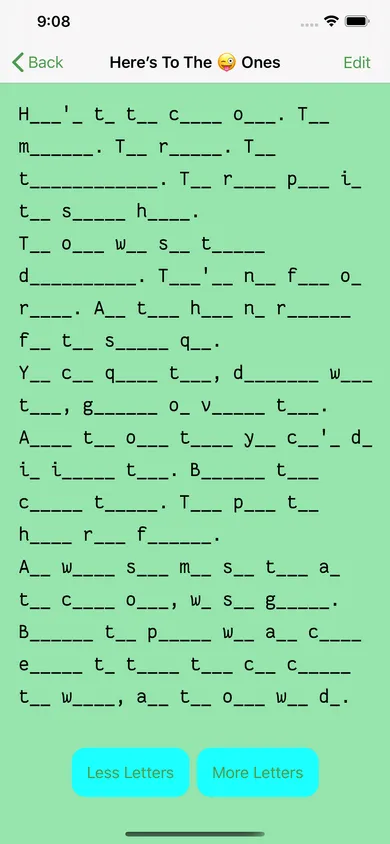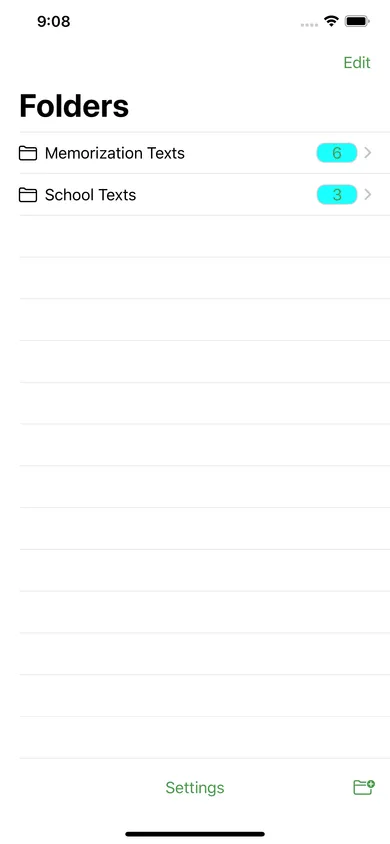 ---
MemoryPie Web
Web
The web version of MemoryPie allows you to memorize text just like the iOS app. You can sign in using your apple account to sync texts with the iOS app.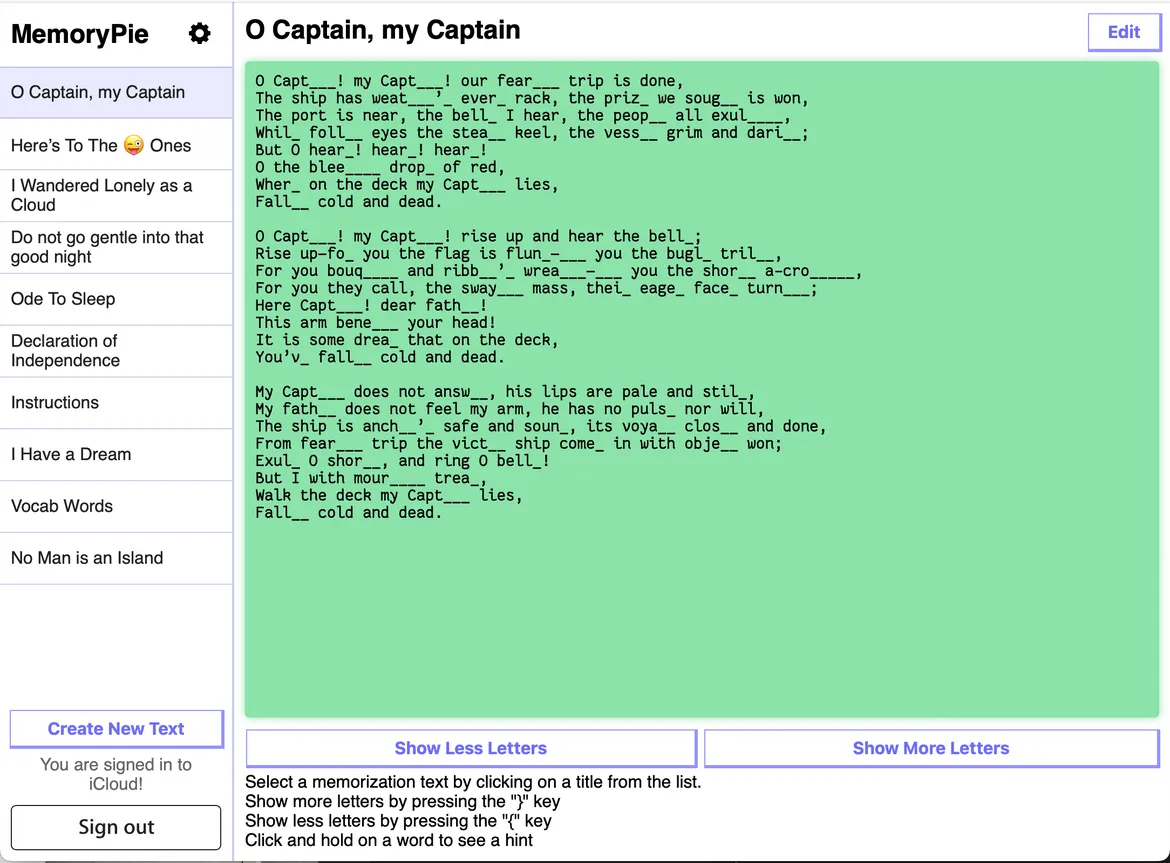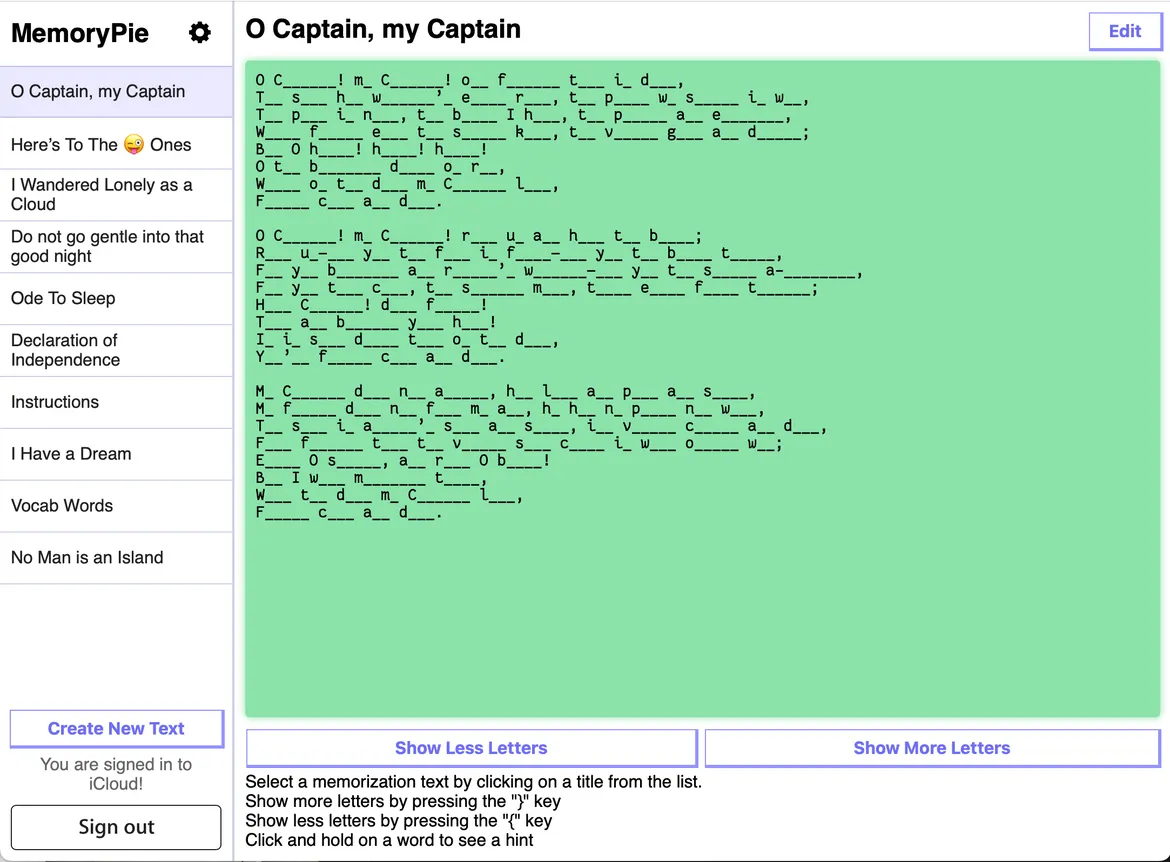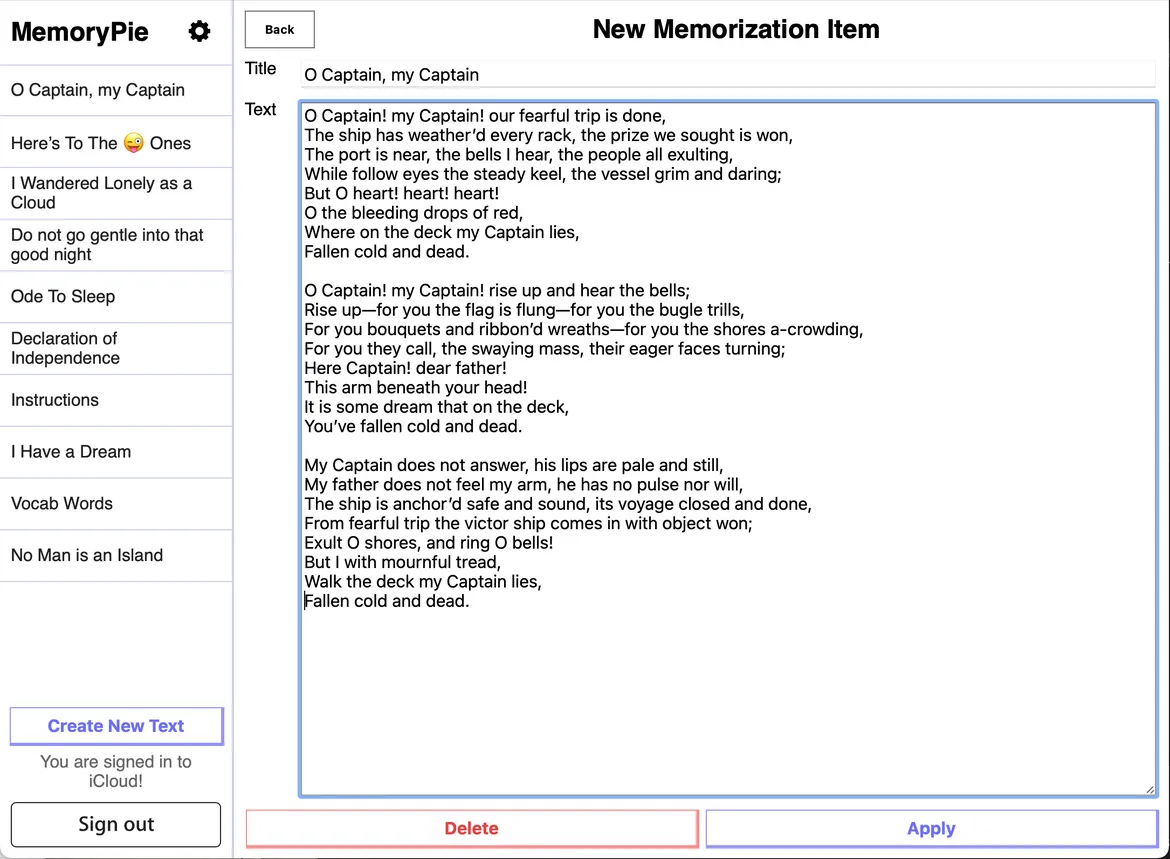 ---
Wonky Blocks
iOS and macOS
An interesting twist on the classic puzzle arcade game we all love. By removing the restrictions of a grid and adding physics, this game is a new, yet familiar challenge.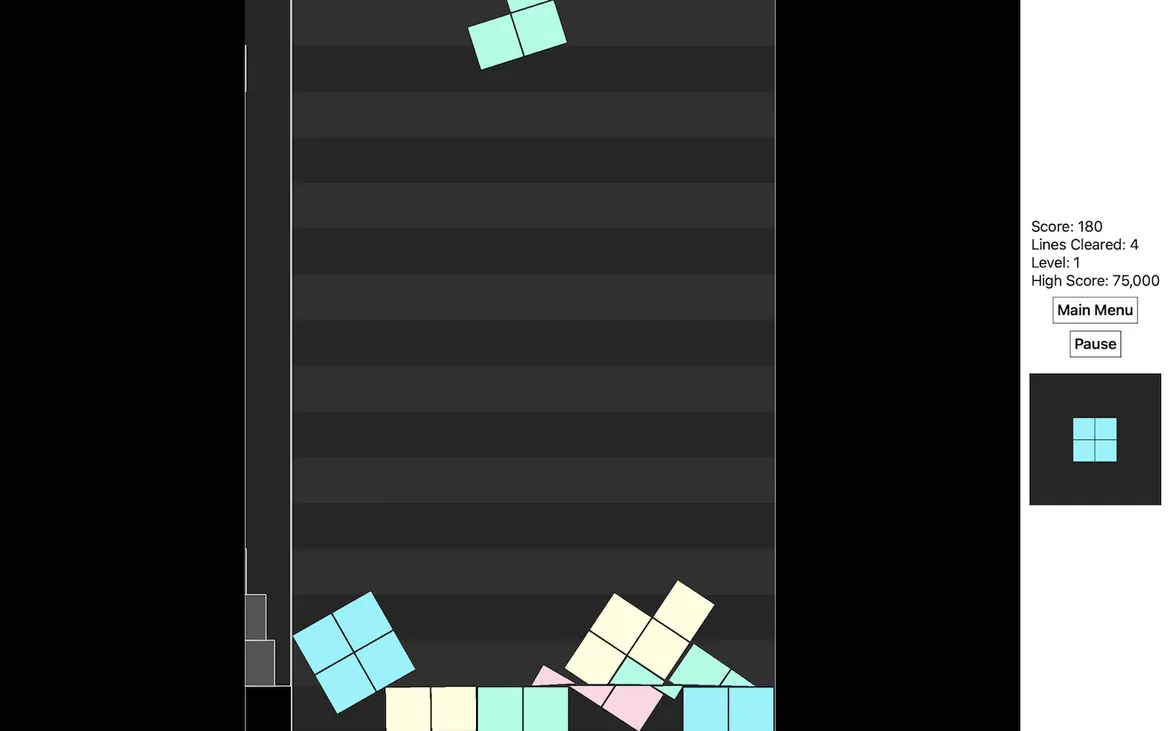 ---
AR Label Maker
iOS
label anything in your house with just your phone.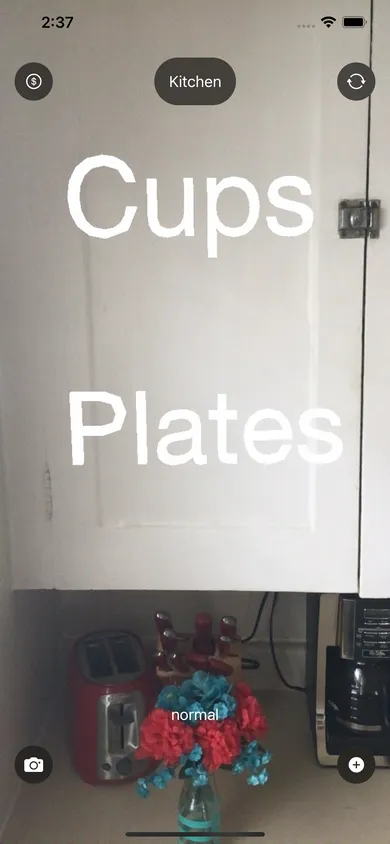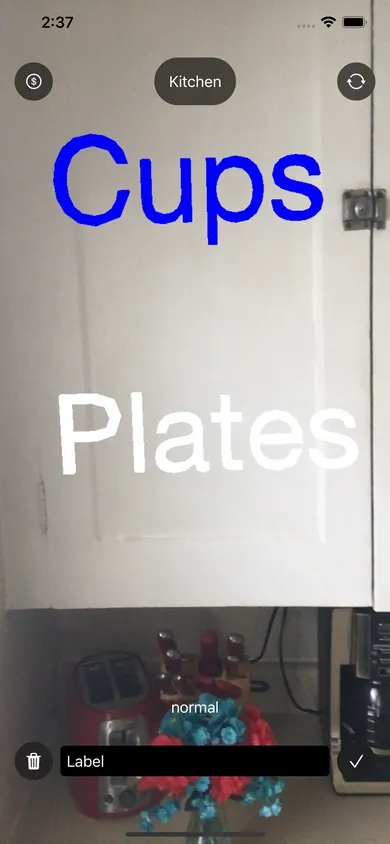 ---